How are sprains diagnosed?

Ankle sprains can be diagnosed in the doctor's office with a careful history and physical examination. Sprained ankles are often seen in the emergency room. Here, additional equipment is available to determine the exact location and severity of the ankle sprain.

Before examining the ankle, the physician will take a history (patient interview) to learn how the injury occurred. This will help to determine the type and severity of the sprain. A physical examination will assess the joint's stability.
The physician can determine the location of maximum tenderness by pressing on the ankle.
The physician will move the heel backward and forward to realign the ankle with the leg. This is known as the Drawer Test.

Further evaluation may include:
X-rays to focus on the area of damage in the ankle. Stretching and tearing of ligaments won't show on X-rays, but X-rays are often taken to rule out an ankle fracture or dislocation. Mild sprains usually do not require X-rays.

MRI (Magnetic Resonance Imaging) allows the physician to obtain an in-depth view of muscle and tissue not visible on an X-ray. MRIs are rarely performed for an uncomplicated ankle sprain.
CT Scan(Computerized Tomography Scan): is another method used to diagnose the location of the ankle sprain. It provides detailed views of the ankle's ligaments at the site of injury. CTs are rarely performed for an uncomplicated ankle sprain.
© 2016 by LeadingMD.com All rights reserved.
Disclaimer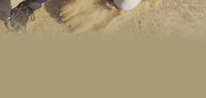 Office Address
Foot & Ankle Institute of Ohio
5676 Far Hills Ave.
Dayton, OH 45429

Phone: 937.436.3533
Fax: 937.436.1459