LINKS >>



American College of Foot and Ankle Surgeons
The American College of Foot and Ankle Surgeons is a medical specialty society comprised of 5,900 physician members. The mission of the College is to advance the competency of foot and ankle surgeons and the care of their patients by providing continuing education, publishing research, and serving as a source of information to the public.

American Podiatric Medical Association
The American Podiatric Medical Association is the premier professional organization representing the nation's Doctors of Podiatric Medicine (podiatrists). The APMA represents approximately 80 percent of the podiatrists in the country. Within APMA's umbrella of organizations are 53 component societies in states and other jurisdictions, as well as 21 affiliated and related societies.

Ohio Podiatric Medical Association
The Ohio Podiatric Medical Association (OPMA) is dedicated to serving and protecting the public's podiatric health and maintaining the highest standards of ethical conduct among its members.

American College of Foot and Ankle Orthopedics Medicine

American Academy of Podiatric Sports Medicine
The American Academy of Podiatric Sports Medicine serves to advance the understanding, prevention and management of lower extremity sports and fitness injuries. We believe that providing such knowledge to the profession and the public will optimize enjoyment and safe participation in sports and fitness activities. We will accomplish this mission through professional education, scientific research, public awareness and membership support.

The Podiatry Institute
The Podiatry Institute is a professional group of independent, like-minded podiatrists who have all completed the three-year residency training program at Northlake Medical Center in Tucker, Georgia (formerly Doctor's Hospital).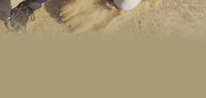 Office Address
Foot & Ankle Institute of Ohio
5676 Far Hills Ave.
Dayton, OH 45429

Phone: 937.436.3533
Fax: 937.436.1459