MEDICAL TEAM >>

Gary J. La Bianco, DPM


Dr. Gary LaBianco graduated from Mount Union College in Alliance, OH in 1988. He then attended the Ohio College of Podiatric Medicine in Cleveland where he attained Dean's list status. During his second year in medical school Dr. LaBianco was appointed head teaching assistant for the Neuroscience Department and invited to lecture during the regular class schedule. Upon graduation from medical school he completed a one-year preceptorship with Milford Podiatry/New Haven Foot Surgeons in New Haven, Connecticut. During this time he was accepted by Northlake Regional Medical Center in Atlanta, Georgia, the most prestigious Podiatric Surgical Residency in the United States.

Dr. LaBianco studied reconstructive surgical techniques for the foot, ankle, and leg. As a resident he taught in the post-doctorate education program and was named Chief Resident during his third year.

Dr. LaBianco is Board Certified by the American Board of Podiatric Surgery. He has published numerous articles and was awarded the Scholl Award for "the most outstanding" Podiatric medical article published in 1996. Dr. LaBianco has completed advanced training in the use of the Ilizaarov surgical techniques for trauma and reconstructive surgery. He has recently published a chapter on the subject in The Comprehensive Textbook for Foot and Ankle Surgery, Vol III. Dr. LaBianco is a Member of the Podiatry Institute and lectures nationally each year. He continues to lecture in the post-graduate surgical program with the Podiatry Institute.

In his spare time Dr. LaBianco spends time with his wife and two children.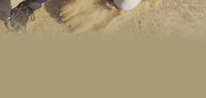 Office Address
Foot & Ankle Institute of Ohio
5676 Far Hills Ave.
Dayton, OH 45429

Phone: 937.436.3533
Fax: 937.436.1459